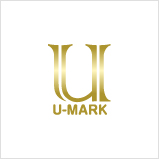 The U-Mark
Every polyurethane condom manufactured by Sagami carries the U-Mark.
The U Mark logo is the Mark of quality, ensuring the reliability and security for all polyurethane condoms manufactured by and carrying the Sagami name.
Sales Agent Wanted
We are looking for sales agent for marketing our Polyurethane condom.
If you are interested to be a Sagami Sales Agent, please contact us at the number/address below.